Activate IPhone 5 FULL ICLOUD BYPASS With SSH RAMDISK NEW!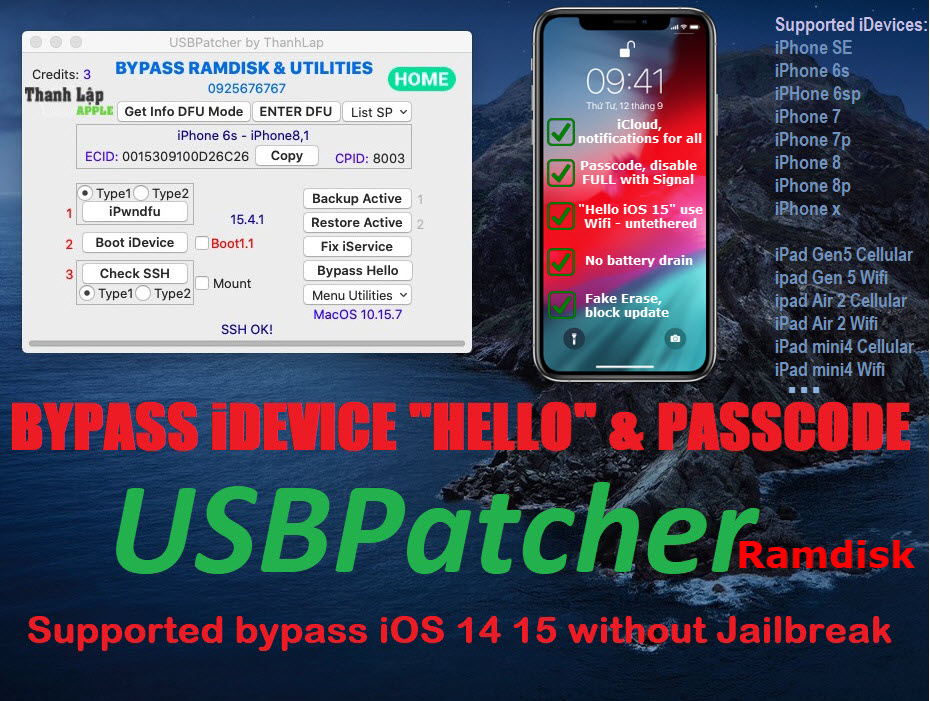 Activate IPhone 5 FULL ICLOUD BYPASS With SSH RAMDISK ➡ DOWNLOAD (Mirror #1)
Activate IPhone 5 FULL ICLOUD BYPASS With SSH RAMDISK
In an effort to provide you the may or may not be the most effective methods of bypassing Activation Lock, i have proven a safe and professional solution for Activation Lock on your device. This does not require a computer, yet you will get the excess of information that you need for a SafeActivationLock. You can get that information and bypass activation lock on your settings screen, by creating an Activation Lock bypass account. I used mine for a long time, and i was very satisfied, however, i am going to return to my SmartActivationLock. This requires a computer, and it is not initiated with your AppleTV, iPad, iPod Touch, or anything else. This method also does not require any javascript to be initiated, it can be complete with the finger swipe method.
If you are reading this, you most likely have never seen the standard Apple settings screen before. Have you ever noticed that there is a shiny circle with some words on it on the left side of the screen? Thats where your Apple ID is located. When you or anyone visits apple.com and buy a new device, they can associate their account with their Apple ID. If they do not want to take time to create an account, they can choose to use their Apple ID that they have already created. Basically, if you decide to make an Apple ID on apple.com, for whatever reason, it will be saved to your device. The next person who uses the same Apple ID will then have their very own "User ID" on the apple settings screen. So, why does it matter if it could be changed at any time? When anyone tries to use their original Apple ID on the Settings screen, they will find the strange overlap circle that you see on the screen. The reason this circle is overlapping is because there are two Apple IDs, which are linked to the same device. This means that whenever you try to open the setup screen, it shows the device as being "Restricted Mode" or "password protected". This is a new fantastic feature in iOS 7 and iOS 8 that many people were looking forward to when Apple added iMessages, iBooks, and other iCloud features. This feature has forced everyone who is unsure of how to bypass activation lock to learn how to bypass activation lock in one way or another.
https://datastudio.google.com/reporting/55059c8b-9c25-4a5a-b80a-14a7327aaf3b/page/p_e7pkvu4r1c
https://datastudio.google.com/reporting/067ec22f-aa47-4147-94ec-99278185a52c/page/p_c4djzu4r1c
https://datastudio.google.com/reporting/5641b72b-4839-4d53-8862-0a6a73802545/page/p_hx15yu4r1c
https://datastudio.google.com/reporting/66ccb759-3840-4700-bfab-ce4e535affed/page/p_4220uv4r1c
https://datastudio.google.com/reporting/c3c6d688-972e-45f1-8757-d2bc0de9afc7/page/p_c70jsv4r1c
https://datastudio.google.com/reporting/3b37f373-1137-49be-92f0-55f3b9836b5e/page/p_qthvkqbs1c


990bd042c5
https://teenmemorywall.com/vmware-thinapp-enterprise-5-2-3-build-6945559-crack-setup-free-_top_/
https://marcsaugames.com/2022/12/26/gta-1-game-setup-for-pc-highly-compressed-medicine-free-top-download/
https://holanadege.com/comunicacion-serial-pic-a-pic-mikroc-verified/
https://xtc-hair.com/reikan-focal-pro-torrent-fileserve-torrent/
http://www.rathisteelindustries.com/mindjet-mindmanager-2018-18-1-155-keygen-free/